The fifth edition of Riu d'Art!
Riba Rocks has opened the call for the 5th edition of Riu d'art to local, national and international artists of any discipline. From today until the 5th April, artists can present their artistic proposals online.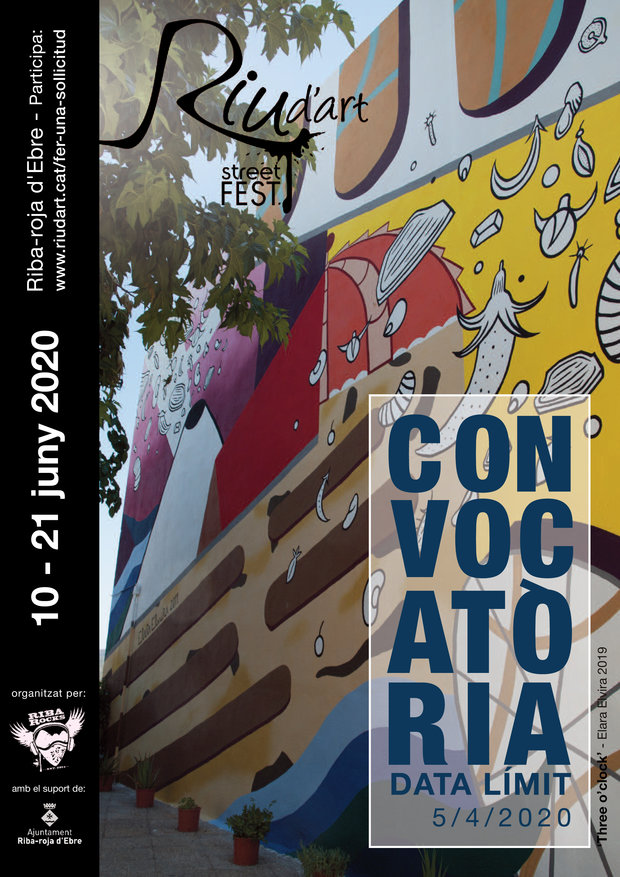 Today, February 19, the call for the festival of national and international artists, known as the River of Art, was held in June in Riba-roja d'Ebre, and this year it reaches its anniversary. fifth edition. Until April 5, proposals can be submitted through the website www.riudart.cat.
The verdict of the jury, made up of people related to the art world and Riba-roja, will be made public in the first week of April, so the artists finally chosen will have two months before the appointment, which will take place on June 10-20. Riu d'Art is an initiative organized by the Riba Rocks Cultural Association with the support of the Riba-roja d'Ebre City Council, open to artists of all nationalities.
It starts from art as a transversal and dynamic element, proposing a two-week stay in the village for the artists to develop their artistic proposal, at the same time as they know and network with each other to promote international projects between local artists and others. countries.
Riba Rocks will provide them with the ideal urban spaces to carry out their interventions: walls, facades, gardens, squares… this year as a novelty based on the proposals presented and not on previously selected spaces, thus encouraging the creativity of the participants.